Description:
Albany: Our client purchased a piece of property which had served as a lumber yard until a fire destroyed several of the buildings. The one remaining building was abandoned and in poor shape. We renovated it to serve as the sales office and through acquisition of several adjoining properties created a site plan which included another renovated building which serves as prep center and parts department.
After a long review process, including wet land reviews by the Army Corp of Engineers and historic artifacts found on the site, design work is now in process to create a new 40,000 Square Foot headquarters building in Latham, NY. This facility, designed in a contemporary Adirondack flavor, will house a two story camping retail store, a showroom for RV display, a 5 bay prep shop, an Adirondack room which can be used for both educational purposes and meetings and office space for both Albany RV Sales and RV One Internet sales. The project is scheduled to begin construction Spring 2013.
Buffalo: This is a new square foot building, which contains indoor RV sales area as well as the parts and RV prep department.
Construction Completed in 2014
Type 2B New Construction
Three Story 40,530 Gross Square Feet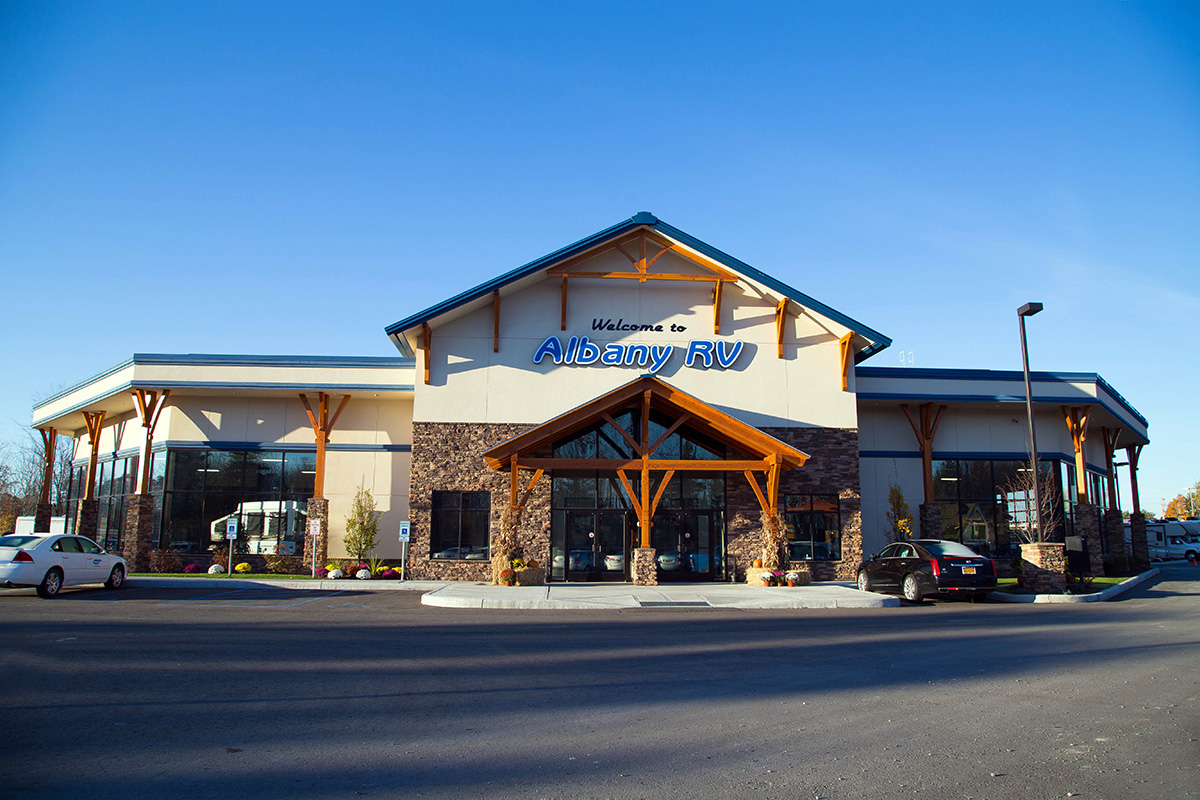 ---

---
---