MARC PAQUIN
CASS HILL DEVELOPMENT COMPANIES
---
You and your staff have demonstrated a unique balance of outstanding design and function within the real constraints of a construction budget. Throughout the conceptual, design, and construction documentation phases, your staff has worked collaboratively with us to develop an outstanding multi-family product.

I was particularly impressed with how your staff was able to work through and find solutions to the multitude of physical constraints specific to our conversion project.

Because of your professionalism, responsiveness and the quality of work produced, I would not hesitate to hire your firm for future projects.

WILLIAM MCNEARY
LOGISTICS ONE
---
Cotler Architecture designed my first warehouse structure in 1994 and they have been my architect ever since. Together we have worked on office designs, industrial buildings, residential projects and a large mixed use apartment complex. Cotler Architecture brings creativity and accuracy to every task and no job is too big or small. They provide a personal touch, listening to your needs and bringing them to life. Knowledge, competency, creativity, and an ability to integrate into my team, makes Cotler Architecture my firm of choice. I highly recommend them without reservation.

MICHAEL GRASSO
COOL INSURANCE
---
We are very pleased with the work you performed on 784 Troy-Schenectady Road, Latham, New York. The major addition to our building blends beautifully and your help with the Town of Colonie Planning Board/Building Department was invaluable. Any type of building in this Town is always a challenge.

Your plans were timely, detailed so there weren't any change orders and the building functions just as we envisioned. Thanks for all your help.



PAUL PEREZ
ANDERSON EQUIPMENT
---
Our main reason for choosing Cotler Architecture was the high level of experience. Our project was difficult because of the extensive renovations that needed to take place, and our desire to add green energy elements to the design. Cotler Architecture came through for us on 2 very important levels. The first was their ability to take our vision and truly get it right in a timely fashion. The second key was Cotler Architecture's strong reputation in the community allowing them to pool the very best resources for our project.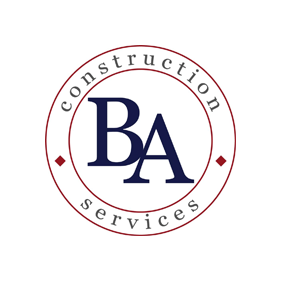 CHARLES POE
BA CONSTRUCTION SERVICES
---
At BA Construction Services, LLC ("BACS") it is imperative for our organization's success to establish strong partnerships with Architects in order to provide a comprehensive and coordinated approach to our Owner's construction project. Based on this premise and upon our desire to deliver projects using a team approach we have, over the past five (9) years, partnered with Cotler Architecture on multiple projects.

Whether renovation or new construction, Cotler Architecture understands the need for prompt and professional communication between the architect, the Owner, and the construction manager/contractor and that this is paramount to fulfilling the Owner's desires all while staying within the budget. Designs produced by Cotler Architecture are always practical and exhibit a contemporary flair.

We have used Cotler Architecture's services across a wide variety of businesses such as: manufacturing, hospitality, restaurant and apartment complexes and like our Owners we are pleased with their performance and the end product. We do not hesitate in recommending Cotler Architecture for any project, and always look forward to that association.
Quaker Country Club Associates LLC
---
Many thanks for all your fine work at our 2 Country Club Road, Queensbury building. Transforming the 41,000 square foot building from an electrical supply facility to a 3 unit office building has been challenging but rewarding. Many thanks with your drawings and help with the Town of Queensbury Planning/Building Departments. I want to compliment you and your staff for quick action and timely drawings that were very complete. Rehabilitation of buildings is not always easy, but you certainly made it less painful.